With Sofia & Pantelis we had the unique chance to shoot on the island of Spinalonga – a beautiful deserted treasure a stone's throw off the coast of eastern Crete.  After securing a permit to shoot on the protected site, we gathered our equipment and headed off through the city of Elounda towards Plaka, where we would catch our boat.
Are you planning a destination wedding or intimate elopement in Greece? Searching for Crete wedding photographer? We're here for you to help with planning your session and to beautifully capture your magnificent celebration.
Contact us!
The lovely couple, bride from Crete and groom from Pontos in northern Greece, tied the knot in Heraklion the night before.  In addition to their beautiful wedding day photographs, they wanted to add some fine art photography to their book.  As their wedding photographers, we suggested a day after shoot.  Perfect for slowing down and savoring one of life's biggest moments.  The unique location – with its spectacular views, secluded beaches and rustic structures – enhanced the beauty of the occasion.  After seeing their proofs for the first time they were mesmerized and enchanted all over again!
On the island, we decided to shoot from a higher vantage point as to include the glimmering Mediterranean waters below.  The Greek Islands offer so many opportunities for creating beautiful compositions.  The exquisite light and earthy muted tones of the mountains and weathered architecture contrasted perfectly with the rich blue of the sea, adding a nice touch of drama & romance to the portraits and the overall feel of the images.  The ambience of the photographs captured not only the essence of Crete but of the couple as well.  Foregoing the use of props in this shoot, and relying solely on the natural environment, we aren't distracted by what can be seen but we are moved by what can be felt between this young couple in love.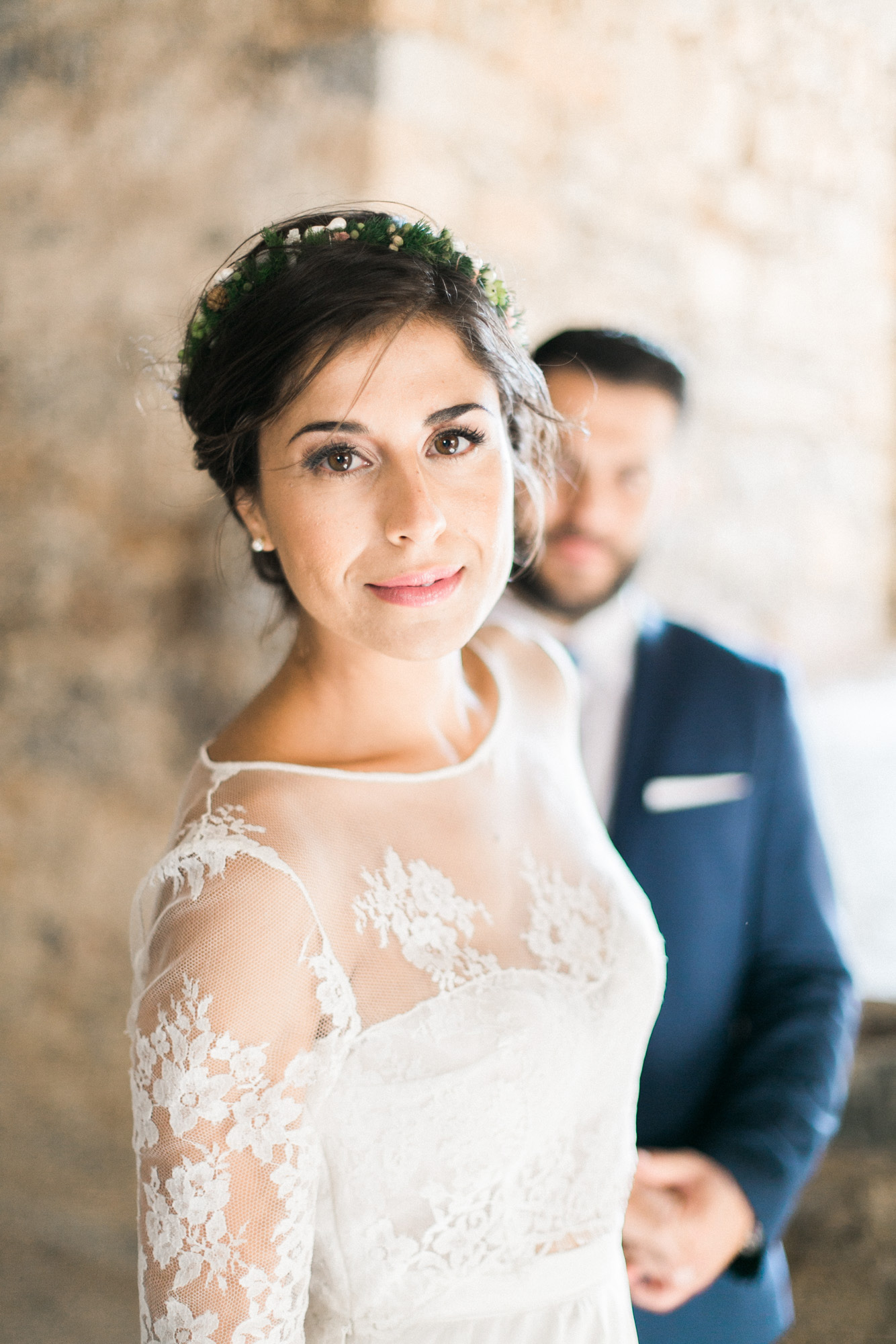 As seen on: