With Agreco farm's sweet pink chapel, fruity coloured seasonal blooms and a rich courtyard tablescape beneath a freestanding crystal chandelier as one of our latest editorial backgrounds, we can't help but do a happy dance seeing our work featured on Ruffled blog this week.
From the planners at R&C Events: 'This hybrid editorial is equal parts dreamy, feminine and romantic while also keeping its colorful, cheerful and elegant mood. Set in the middle of an estate on the beautiful island of Crete, surrounded by olive groves and grape vines, we decided to play along with the rustic-chic atmosphere and enhance it. A glistening crystal chandelier hanging over our colorfully set up table, flower vines scaling the church, a blanket of flowers enveloping the main tree of the courtyard. The whole color-scheme was inspired by the fiery sunsets that one can see all over Greece, and especially on Crete. The flowers were carefully chosen to pop and grab your attention, while also fitting into the environment and giving it a seamless look.'
Add the cutest getaway car, the lush tree garland and the citrus coloured invitation suite and have your heart melt in an instant scrolling down through this adorable wedding session in Crete!
Are you planning a destination wedding or intimate elopement in Greece? Searching for Crete wedding photographer? We're here for you to help with planning your session and to beautifully capture your magnificent celebration. Contact us!

As seen on: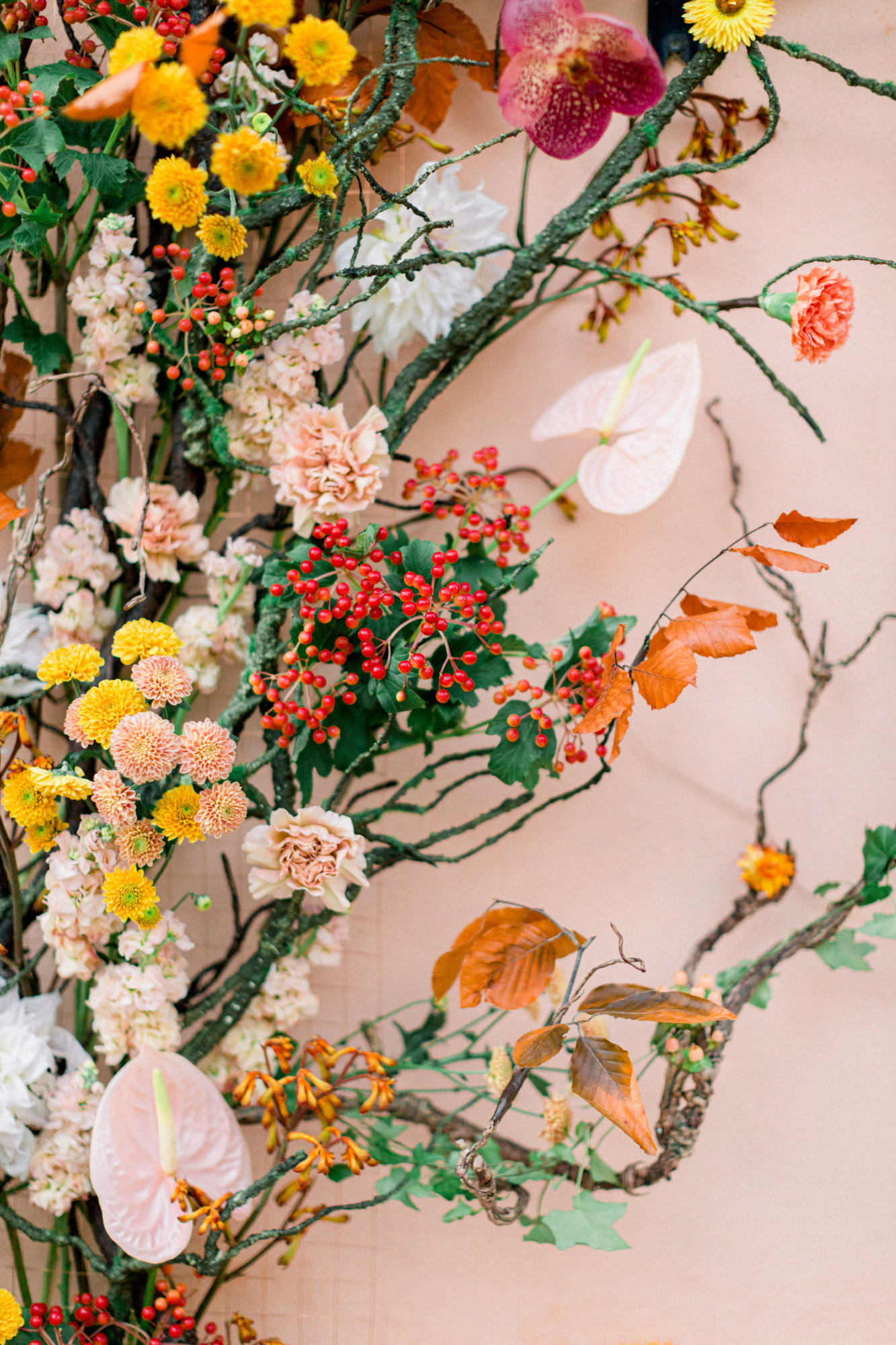 Associated vendors: R & C Events I AgrecoFarms I Oneiranthi I Tore Event Furnishing I Stagakis Unique Items I White Lilac Rentals I DG Films I Bright White I Poulette Pastry I Kostantino Haircut & Styling I Eleni Koliotasi I Polentas Haute Couture I EZZO Exclusive I The Mrs. Box I Carmencita Film Lab